The Centauro Group has always been attentive to the environment and sustainability.
In fact, our two plants are powered by the latest generation of photovoltaic systems, which help to reduce CO2 emissions into the environment and the resulting impact.
This company, with the energy requalification carried out, has participated in the "CO2 Off" project, contributing to one of the many WWF's goals of reducing CO2 emissions to combat climate change.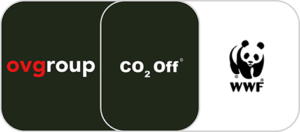 Some data:
Total plant capacity: 200 kWp
Energy produced: 190,000 kwh
CO2 emission reduction: 110 t/year